KTM SXF 250 S4 Factory Edition billet Grand Prix twin cam set 2015.5-17
All New Billet Grand Prix cam set for the 2015.5-17 KTM SXF 250. CNC machined out of solid 8620 aircraft quality USA steel bars, in house, to DCR specifications. These cores are heat treated and stress relieved for extra-long and reliable racing use. Fits stock valve train and pistons. These cams feature an adjustable or a fixed gear option. Cams come with the fixed gear for an Easy Drop In design, no shimming required. The optional adjustable gears should only be ordered when a professional engine builder will be installing and degreeing the cams and gears. There will be a place to request the adjustable gears during check out.
Power gains are mostly in the midrange and upper RPM's. Power delivery can be adjusted slightly by cam timing and mapping changes. Power gains of up to 5 HP.
See the DCR Grand Prix Racing Bundle KTM-SXF-250-S4-B1 for power gains up to 7 HP.

Description
KTM SXF 250 S4 Factory Edition billet twin cam set - Grand Prix cam set (sold in sets only) 2015.5-17
Dyno Sheets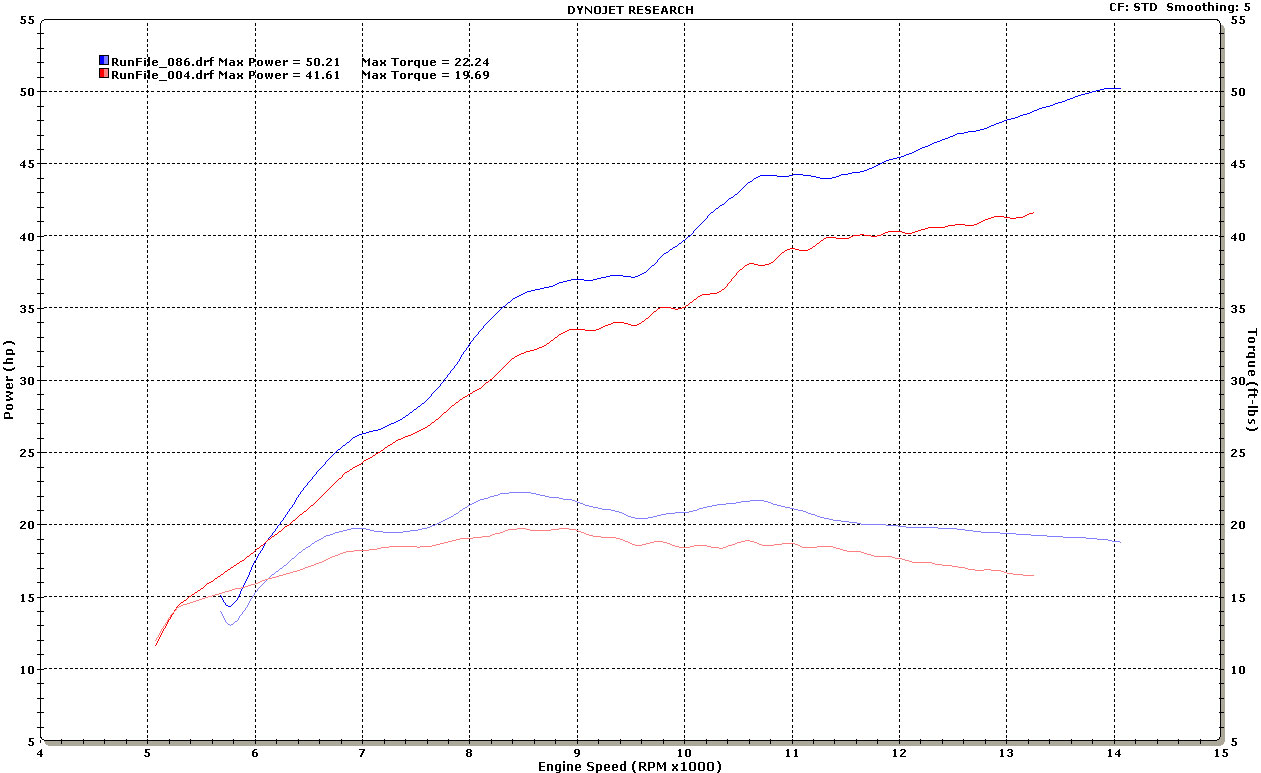 Details
KTM-SXF-250-S4

KTM-SXF-250-S4
New
Categories
Shipping Information
Item Requires Shipping
1.0 lbs.
W4.0000" x H6.0000" x L4.0000"
Customer Reviews
Total Reviews (0)
You must login to post a review.
---
Have a question?

Ask the Pros
Email UsGet answers from the pros
951-296-9669Mon - Fri 9:00 - 5:00 PM PST