The 32nd Annual Dubya World Vet MX Championships are upon us!
DCR is excited to once again host and sponsor MA Engines owner, Mikael Anderson from Svendborg Denmark, and rider Tonni Anderson. They will be competing in the upcoming 32nd Annual Dubya World Vet MX Championships and doing their tuning and race prepping at DCR headquarters. Last year Tonni took 2nd place in the 30+ pro class on a 2016 KTM SXF 350 with MA Engines suspension and Daniel Crower Racing cams. This year Tonni will be returning on a new 2016-17 KTM SXF 350 with Mikael's suspension and brand new billet intake cam with an adjustable gear.
You can find Mikael on facebook at https://www.facebook.com/maengines/
It looks like another epic event at Glen Helen Raceway with many riders returning to defend their titles. You can see the practice/race schedule here http://www.worldvetmx.com/event-schedule
Click http://www.glenhelen.com/ to go to the Glen Helen Raceway homepage, or http://www.worldvetmx.com/ to go to the Dubya World Vet homepage.
The Glen Helen Raceway youtube channel, "Feel the Speed" has a great video of their media director, Mark, talking with Tom White and Doug Dubach about the history of the Dubya World Vet Championships and the Edison Dye Award. You can find it here http://www.glenhelen.com/wp-content/uploads/2016/10/Feel-The-Speed-Dubya-World-Vet-Championships.pdf
Thanks for reading and See You At the Track!!!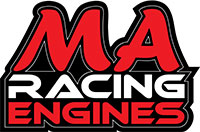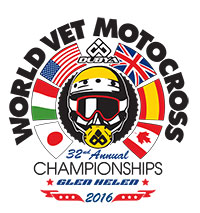 Reader Comments (2)
With the passage of time, the cars are more reliable and have better sound, more powerful and comfortable as well. Very well to get acknowledge about essay on time reviews legacy classic truck conversion that is really informative for me. Hope that would be popular to carry things.
Post Comment
You must login to post comments.