Daniel Crower LLC -
KTM Street Bike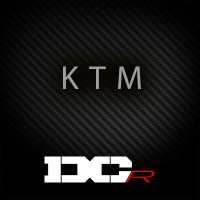 DCR grinds cams for all KTM Street Bikes. We love them all! We are adding products all of the time, but if you don't see your model, click
here
Fill out the inquiry form and a DCR staff member will contact you.
Browse KTM Street Bike
Products
Description:
DCR's KTM RC 390 Duke cams will give you the extra horsepower and torque that you are looking for. Gain acceleration thru all of the gears. These are drop in cams, tuning required for the best performance.
usually ships 5-7 business days after the order is placed
We will notify you when the product is ready to ship. The selected method of shipping is NOT from today but from the day the product ships. Call to verify when it will ship
Description:
massive power gains up to 7 hp gains , a drop in cam designed to fit standard piston and springs
usually ships within 7-10 business days of ordering
We will notify you when the product is ready to ship. The selected method of shipping is NOT from today but from the day the product ships. Call to verify when it will ship

Description:
KTM EXC-F 530
usually ships within 7-10 days of ordering
We will notify you when the product is ready to ship. The selected method of shipping is NOT from today but from the day the product ships. Call to verify when it will ship