Daniel Crower LLC -
Import Automotive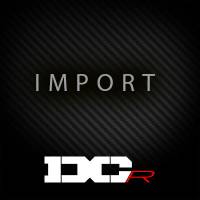 We offer In House custom ground and re-ground camshafts for you Tuners out there looking for more power! Call us to discuss what you're looking to get out of your cams and we will either grind a new OEM cam for you or you can send in your cam(s) and we will regrind it to our performance specs. We are adding products regularly, but if you do not see your vehicle listed, click
here
for more information on custom cams. Fill out the inquiry form and a DCR staff member will contact you.
Browse Import Automotive
Products
Description:
The newest engine in the Honda tuning community. The "K Series" is Honda's mass produced version of the roller rocker valve train assembly found in the S2000. Less friction, more rpm potential,...
More Details »
Not Available
Camshafts may take up to 2-3 weeks after you place your order to ship.
---
More About
Import Automotive
Daniel Crower Racing has a wide variety of import cam grinds for your Import!