Daniel Crower LLC -
Domestic Automotive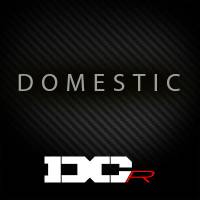 DCR can handle all of your domestic automobile needs. We are adding products regularly, but if you do not see your vehicle listed, click
here
for more information on custom cams. Fill out the inquiry form and a DCR staff member will contact you.
Browse Domestic Automotive
Products
Description:
CHEVROLET LS series big block engine billet hydraulic flat tappet cam

Description:
New billet cam from premium 8620 steel fits the LS engine family from 4.8 5.3 6.0L and delivers radical sounding idle manners with extensive power delivery from 3200 to 6500 rpm and a 7200 +...
More Details »
Description:
FORD 221/302 hydraulic roller cam.
---
More About
Domestic Automotive
See the endless possibilities of cam grinds for domestic automobiles. You will be surprised to find out how many different auto cams that are made at Daniel Crower Racing.