Daniel Crower LLC -
Suzuki Street Bike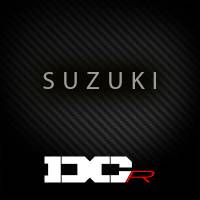 A Suzuki Street Bike with a DCR cam...need we say more? We are adding products all of the time, but if you don't see your model, click
here
Fill out the inquiry form and a DCR staff member will contact you.
Browse Suzuki Street Bike
Products
Description:
Radical drop in cam set that delivers massive mid range and top end pull. Gives more torque off the corners and is great on restarts. On ovals this set of cams makes the Zook 600 scream. Superb...
More Details »