Daniel Crower LLC -
DCR Race Bundles
Race Bundles are now available! If you don't see your bundle, click
here
to fill out an inquiry form.
Browse DCR Race Bundles
Products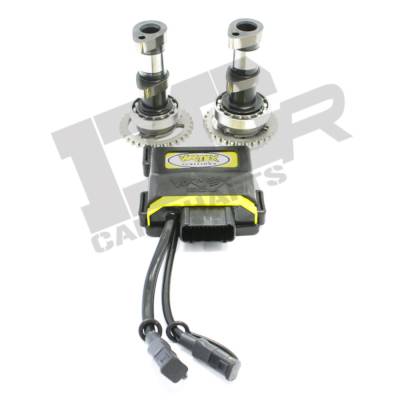 Description:
Huge power gains from low to mid range and extended top end over rev power up to 12200 rpm. Dyno test are showing up to a 9 hp gain on fully prepared RMZ 450's.
Item #:
SUZ-RMZ-450-S2G-B1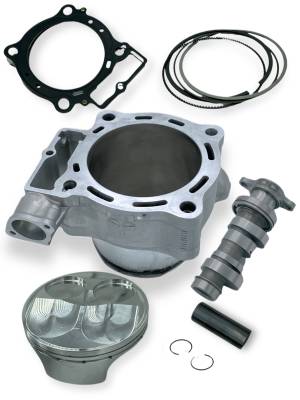 HON-CRF-450-BB23
Description:
DCR's Big Bore Engine Kit - Billet Camshaft - 98 mm High Compression Piston 14.75:1 - Oem Honda Cylinder Bored & Plated - 470cc
When cylinders are in-stock, 7-10 business days. Allow 4-6 weeks if cylinder needs plating
We will notify you when the product is ready to ship. The selected method of shipping is NOT from today but from the day the product ships. Call/ email to verify when it will ship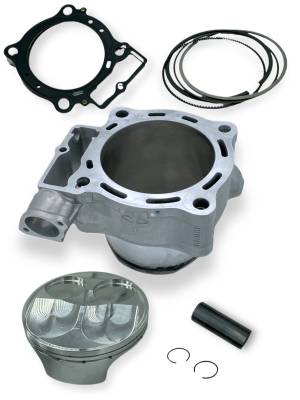 Description:
DCR's premier high compression 470cc big-bore kit. Featuring -98mm piston kit With a respectable 14.8 compression ratio. Aircraft grade aluminum is poured into a light weight piston forging....
More Details »
in-stock shipping times are 7-10 days if plating of additional machining is required please allow for 6 weeks
---
More About
DCR Race Bundles
Check back often for new bundles!