Daniel Crower LLC -
Diesel Performance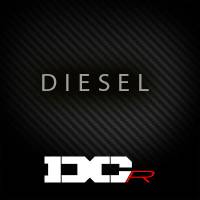 Let Daniel Crower Racing crank up your diesel performance!
We are adding products regularly, but if you do not see your vehicle listed, click here for more information on custom cams. Fill out the inquiry form and a DCR staff member will contact you.
Browse Diesel Performance
Products
Description:
CHEVROLET Duramax 305/350 late model hydraulic roller cam
Item #:
CHE-DUR-305/350-HR

Description:
Healthy power gains from idle to 4200 rpm, 8% increase in torque without any compromise in reliability. Designed to drop in a stock Duramax engine and be used as a daily driver, excellent boost and...
More Details »
reconditioned OEM camshaft

Description:
massive power gains over 440 rwhp on 6.1 litre builds with a healthy distinctive exhaust tone. race springs required and 6.1 length pushrods
Sale:
Add to Cart to see Price
---
More About
Diesel Performance
Daniel Crower diesel cams can put the power back into your diesel vehicle.